At Edison Heating & Cooling, we offer a variety of different boiler services, including boiler repair, replacement, installation and maintenance services.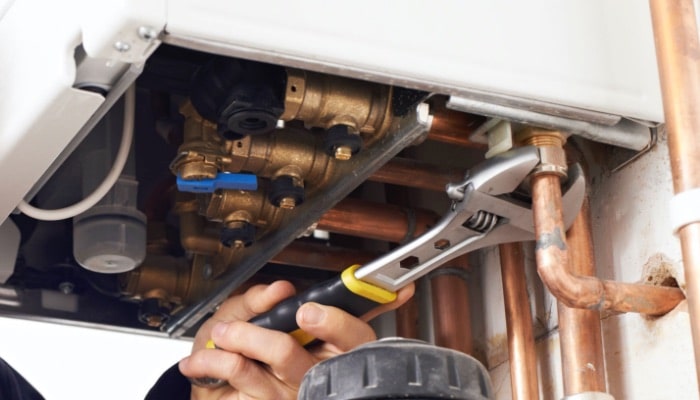 24/7 Emergency Services — We are committed to our community.
Call: 732-372-7161
Our experienced HVAC technicians are thoroughly trained in all aspects of boiler repair, providing everything from minor repairs to major system upgrades and emergency services. If you're facing an issue with your boiler heating system, it's important to call our experienced HVAC technicians right away for assistance to avoid the danger of attempting to repair the issue yourself.
There may come a time that your boiler is no longer functioning as it used to or has broken down to the extent that a repair may not be a wise financial decision. Boilers typically last about 15 years. If yours has reached that age or is showing other signs that it may need replacement, our experienced technicians will fill you in on the options available and help you select from the best heating system options available for replacement.
You might think that your heating system will pick up where it left off when you turn it on during the first cool nights of the year, but you may be taking a risk. You will not likely notice a problem with your heating system when you aren't using it, but that doesn't mean that it's still in top shape. By maintaining your heating system and testing it out before it becomes necessary, you can ensure that it continues to work to its full potential.​
Our Expertise in Boilers
When you hire Edison Heating & Cooling, you can rest assured you're getting the best service possible. Our experts know how to spot and diagnose problems as well as offer the best methods to solve them.
For more information on the various boiler services we offer or to schedule an appointment with us, give us a call at 732-372-7161 today!
Why Choose Us:
No job is too big or too small for us to handle.
100% satisfaction guarantee.
24 hour/7 day service.
We have been delivering excellent services since 1987.