Physical comfort is a requirement in order to manage our work and personal responsibilities throughout the day. Edison Heating & Cooling has a mobile team of trained HVAC technicians on-staff to respond to repair emergencies across Central New Jersey. Call us now to get back to your busy schedule with fast, responsive assistance from our team.
Even more crucially, a malfunctioning furnace can put your entire household or business at risk of fire; so if you're experiencing a problem, never try to tough out the cold. Seek professional furnace repairs right away!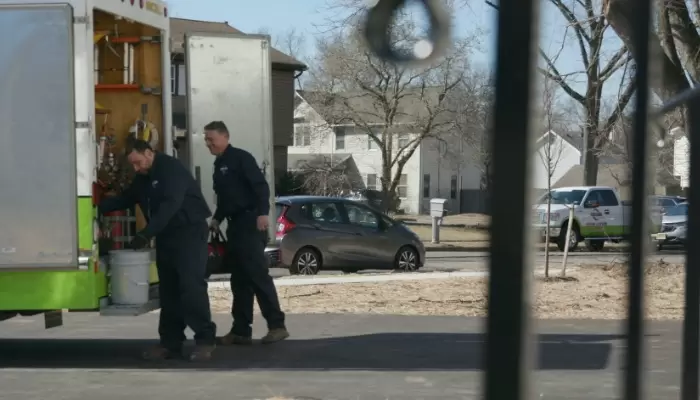 24/7 Emergency Services — We are committed to our community.
Call: 732-372-7161
Qualified HVAC Contractors For Any Heating System Or Size
Edison Heating & Cooling will repair and maintain any commercial or residential heating systems on the market. Whether you have a furnace that runs on oil or gas, you should keep our phone number available for quick access in an emergency repair situation!
Even if you don't experience a dramatic malfunction, you may notice that your energy bill is slowly increasing for no obvious reason, or you hear strange noises coming from the furnace or you just don't feel consistently warm throughout your office or at home. If that describes your property, there may be a good reason for a repair to improve efficiency and safety before the furnace gives out unexpectedly.
Same-Day Furnace Repairs With In-Stock Parts
We always do our best to offer you a same-day repair service by keeping basic parts in stock, making sure that the cost and inconvenience are as minimal as possible. For the situations when a repair will be expensive, our HVAC technicians can help you evaluate the potential advantages of completely replacing the old furnace with a heating system. It could be the ideal moment to install a more energy-efficient heater or switch to a more environmentally friendly option if you use an oil-based heating system, so we'll explain your options based on your budget and the size of your home or office.
Stay Ahead Of Expensive & Dangerous Furnace Failures
Proper heating installation and regular maintenance is the best way to avoid emergency repairs for your heating system in the first place. It's much cheaper and more convenient to schedule an annual maintenance tune-up than to call for repairs at the last minute.
However, if repair issues do arise, we're the experienced team that you need to work on your furnace. At Edison Heating & Cooling, our years of experience combined with a quick response time ensure that your heating system is up functioning properly as soon as possible — usually within the same day you call our team!
Call Edison When Your Furnace Breaks Down
At Edison Heating & Cooling, we believe that your safety should never be barred by an expensive service call. Check out our current Special Offers and Financing Options to make repairs and routine maintenance more manageable, and call us anytime for a free estimate.
Call Edison Heating & Cooling today for a free estimate or request a service now!