Edison Heating & Cooling helps residential and commercial clients choose and install new air conditioning systems that are easy on the environment and on the wallet. Check out the most common types of air conditioning systems and indoor air quality controls, or simply give us a call for a free, personalized estimate at your home in Central New Jersey. Every family and business has its own unique needs based on space and lifestyle, so our technicians will create a custom solution that maximizes both your comfort and energy efficiency.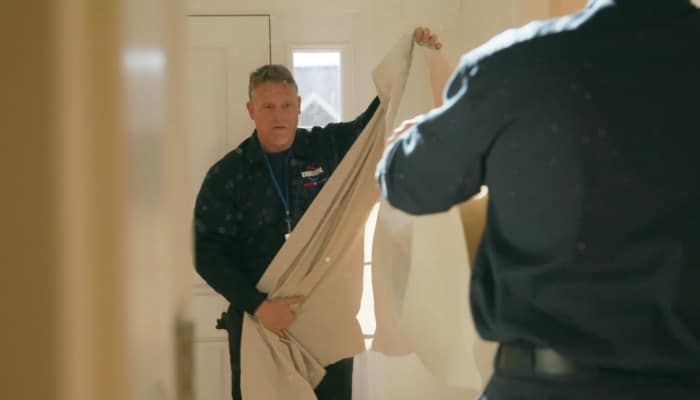 24/7 Emergency Services — We are committed to our community.
Call: 732-372-7161
Central Air Conditioning
Thanks to a network of air ducts installed along with the electrical wiring and water pipes during your home's construction, central air conditioning is one of the most energy-efficient and common systems in modern homes. A central pump can push air throughout your home via ducts for a consistent temperature in every room.
Ductless Split Air Conditioning
A ductless split air conditioning system is an affordable alternative to central air conditioning. The two indoor and outdoor units are "split" and fast to install. The internal units are low profile and provide both heating and air conditioning in one convenient system, making them efficient and economical. Typically, multiple units can be mounted high on the walls of various rooms to control the temperature throughout the building.
Air Conditioning Zone Control
Why pay to cool every room in your home when you only need a few areas cool during the day and a couple bedrooms cooled at night? Edison Heating & Cooling can help you create "zones" to target different temperatures in different rooms or during various times of day to only cool the areas you use most often.
The Many Air Conditioning Services We Offer
Feel free to call us at 732-372-7161 if you have questions about our air conditioning installation services or would like to schedule an on-site estimate in your Central New Jersey home.
Why Choose Us:
We have been delivering excellent services since 1987.
100% satisfaction guarantee.
24 hour/7 day service.
We offer quality products that are built to last.