If you need new air conditioning installation services near Edison, NJ, you have come to the right place! Edison Heating & Cooling helps residential and commercial clients choose and install new air conditioning systems that are easy on the environment and on the wallet. We have a number of quality HVAC systems and indoor air quality controls from which you can choose. Simply give us a call for a free, personalized estimate at your home in Central New Jersey. Every family and business has its own unique needs based on space and lifestyle. Accordingly, our technicians will create a custom heating & AC Installation solution that maximizes both your comfort and energy efficiency.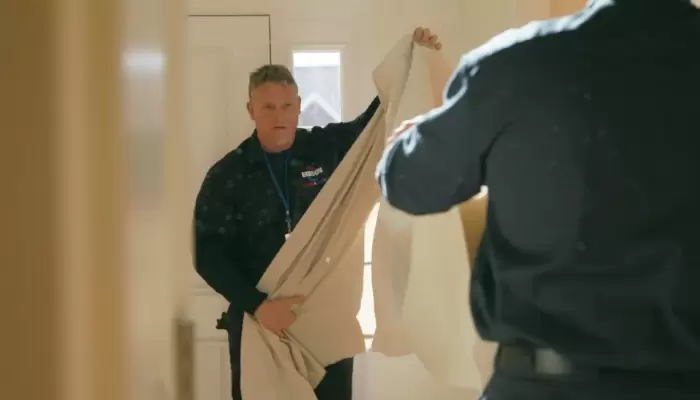 24/7 Emergency Services — We are committed to our community.
Call: 732-372-7161
Central Air Conditioning
Thanks to a network of air ducts installed along with the electrical wiring and water pipes during your home's construction, central air conditioning is one of the most energy-efficient and common systems in modern homes. A central pump can push air throughout your home via ducts for a consistent temperature in every room. Do you need a new central air conditioning installation or an HVAC replacement? We can help.
Ductless Split Air Conditioning
A ductless split air conditioning system is an affordable alternative to central air conditioning. The two indoor and outdoor units are "split" and fast to install. These systems are especially convenient for rooms like additions or basements that may not be equipped with ductwork. In addition, the internal units provide both heating and air conditioning in one convenient system which makes them efficient and economical. Typically, multiple HVAC units can be mounted high on the walls of various rooms to control the temperature throughout a building.
How much does it cost to install a new AC unit?
The cost to install a new AC unit in your home can vary, but most AC installation costs start at $11,000. On average, most homeowners spend between $11,000 - $16,000 for AC installation services. However, some of the main factors that can affect the cost of installation are the brand and SEER rating of the air conditioner you want installed, the size of your home and the cost for labor.
What size air conditioner do I need for my home?
To find out the total required tonnage your AC will need, first find out your home's total square footage and multiply that number by 20. Then, divide the number you get by 12,000 and subtract 1.0 to get the total required tonnage. If you live in a warm or hot climate, don't subtract 1.0. Although this equation can help you get an idea of the size air conditioner you'll need, a professional HVAC technician will provide the most accurate size estimate to best fit your home.
How often should you replace your air conditioning unit?
Most air conditioning units last between 10-15 years, but you may need to have yours replaced sooner if it starts to lose efficiency, it breaks down frequently or the cost for repairs is over 50% of what the cost for a new AC unit would be. You can help to keep your AC unit in the best condition possible with professional maintenance once a year and changing the air filter regularly.
Air Conditioning Zone Control
Why pay to cool every room in your home when you only need a few areas cool during the day and a couple of bedrooms cooled at night? Edison Heating & Cooling can help you create "zones" to target different temperatures in different rooms or during various times of day to only cool the areas you use most often.
The Many Air Conditioning Services We Offer
Feel free to call us at 732-372-7161 if you have questions about our air conditioning installation services or would like to schedule an on-site estimate in your Central New Jersey home.
Why Choose Us:
We have delivered excellent HVAC installation and AC replacement services since 1987.
100% satisfaction guarantee. Just see what your neighbors say around Edison, NJ.
Outstanding and efficient 24 hour/7 day service.
We offer quality products that are built to last.