We understand that life throws you curveballs, and that when your AC breaks down, it's going to happen on a Saturday night when it's about 110 degrees outside. If you're in the Central New Jersey area, you have a reliable partner in personal comfort. Edison Heating & Cooling is here to help you around the clock, seven days a week.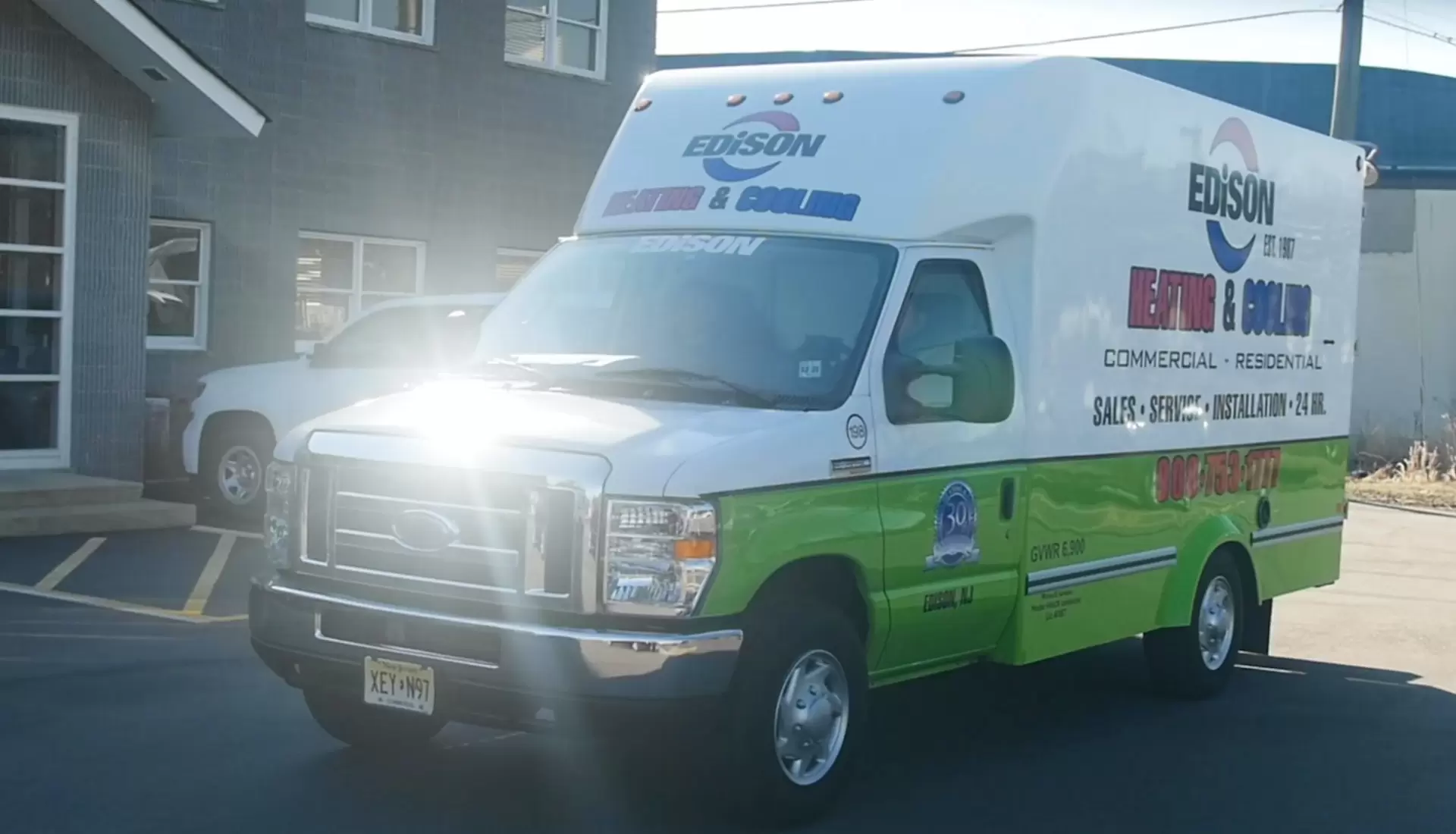 24/7 Emergency Services — We are committed to our community.
Call: 732-372-7161
Quick, Reliable Emergency HVAC Service Around Edison, NJ
Many companies think they have you as a customer as soon as you set an appointment. When you're desperate for service outside of business hours, these companies have you in an even tighter chokehold. You could wait hours for the next available technician to attend to your repair.
Our commitment to our customers is to treat you as we'd want to be treated and we wouldn't want to be treated late. A problem with your heating or cooling systems is stressful enough, without the added stress of tracking down the technician supposedly bound for your home.
Edison Heating & Cooling pledges the fastest response possible. You'll know which technician to expect and he'll always arrive in uniform, driving one of our branded trucks, so you can be positive of your safety and sure you're dealing with the best heating and AC company in Central New Jersey.
Our technicians aim to provide 100% satisfaction, even in the middle of the night.
What is considered an air conditioning system emergency?
Most of the time when your AC breaks down, it's not classified as an emergency. However, if the temperature outside is uncomfortably hot, you'll need AC repair services as soon as possible. Other examples of emergency AC repair services can include the smell of gas or burning plastic, system leakage and a clicking thermostat, all of which may indicate a potentially dangerous problem with the unit.
When you need emergency AC repair services, you can trust Edison Heating & Cooling to arrive promptly and fix your AC quickly and thoroughly. Don't hesitate; call us today for reliable 24/7 emergency services.
What happens if you don't service your air conditioner or home heating system?
Having your HVAC systems regularly serviced is necessary in making sure they continue running at optimum efficiency. Preventative maintenance helps to catch problems early on which can save you money on costly repairs down the line, and it can also help to prevent future problems from occurring as well. When your units go without servicing for an extended period of time, not only can it leave them vulnerable to breaking down, but it can also cause them to lose efficiency and raise your electric bill. You should aim to have your HVAC units serviced once a year.
Edison Heating & Cooling offers thorough maintenance services from trained technicians. Call us to see how we can help you keep your AC up and running today.
Why won't my HVAC system turn on?
There are several reasons your HVAC systems may not be turning on. Some of the reasons why your air conditioner may suddenly stop working include a clogged air filter, dirty evaporator coils, refrigerant leaks and a tripped circuit breaker. For heating units, if your furnace isn't turning on it could be due to many factors. Check to make sure the power switch is turned on, your air filter is clean, the thermostat is set to "heat" and the gas is turned on.
If your HVAC systems aren't turning on, you can trust the professionals at Edison Heating & Cooling to make sure they're back up and running in no time. Call us today for more information on our HVAC repair services.
Possible Signs You Need 24/7 HVAC Repair
Obviously if you're too hot or too cold, you should reach out for our round-the-clock service. Here are a few other signs you may need emergency service:
Lingering Bad Smells - Fuel or gas smells or any burning smell should alert you to a repair issue with your unit. A burning plastic smell could indicate an electrical issue.
System Leakage (indoor or outdoor) - You'll spot indoor leakage almost immediately but outdoor leakage can be a harder repair to detect.
Clicking Thermostat - If your thermostat clicks but the HVAC doesn't power on, this can indicate an electrical or dangerous wiring issue.
Call Edison Heating & Cooling as soon as you realize there's a problem. We will be at your door as soon as possible when you call us for 24/7 repair services.