Be prepared year-round for unpredictable power outages. Residents throughout New Jersey have experienced long and short-term power outages from Hurricane Sandy and could have greatly benefited from having a home generator standing by. If you experienced power outages recently, investing in a Generac home generator will save you the hassle of having no power in the future!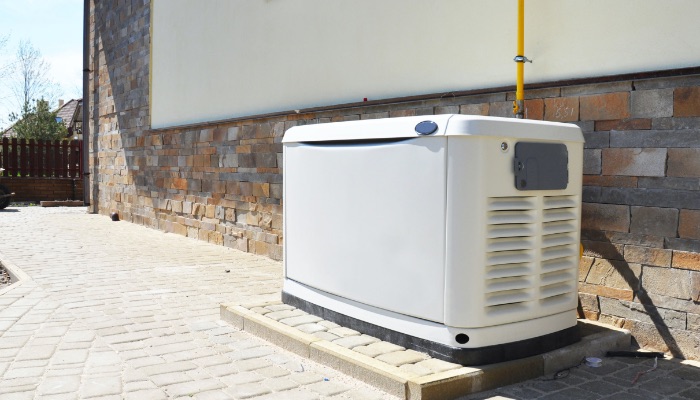 24/7 Emergency Services — We are committed to our community.
Call: 732-372-7161
Why Choose Generac Generators?
Generac specializes in electric generators of all kinds, with designs to fit any homeowners needs. Edison Heating & Cooling carries the Guardian Series of Generac Generators which are the best option for New Jersey homes looking for a power generator solution. Generac Guardian Series electric generators are automatic and provide the most reliable and convenient generator power source.
In addition to being a highly regarded manufacturer of home generators, Generac is also committed to sustainable design. You can have peace of mind when installing a home generator knowing that throughout the entire design process Generac greatly considers its potential effect on the environment. Go with the leaders in power generators.
How Do Electric Generators Work?
Generac standby Automatic Home Generators are installed outside the utility line and detect energy flowing through it. When the Generac Generator detects an interruption of power flow from the utility line, it automatically turns on, sustaining power throughout your home. The Generac Generator safely switches your home's power source from the utility line to power from the generator. The electric generator will also detect when power flow has been restored in the utility line, and automatically switch back.
You can customize your Automatic Whole Home Generator to best fit your needs in the event that you experience a power outage. Edison Heating & Cooling offers the following power generators from the Generac Guardian Series: 8KW, 10KW, 14KW, 17KW and 22KW.
Choose Edison For Your Generator Installation
If you are a Central New Jersey resident and interested in purchasing an electric generator by Generac, look no further than Edison Heating & Cooling! Our service technicians are standing by to install the new equipment. Upgrade your home before the winter really hits and be prepared for worse!
Call Edison Heating & Cooling today for a free estimate or request a service now!